Leora Honeyman
---

Studies in
the potential for
reworlding
by
crafting
objects of kinship
and
fragments of refugia
from
the

thing-based pan-cultural design lexicon
.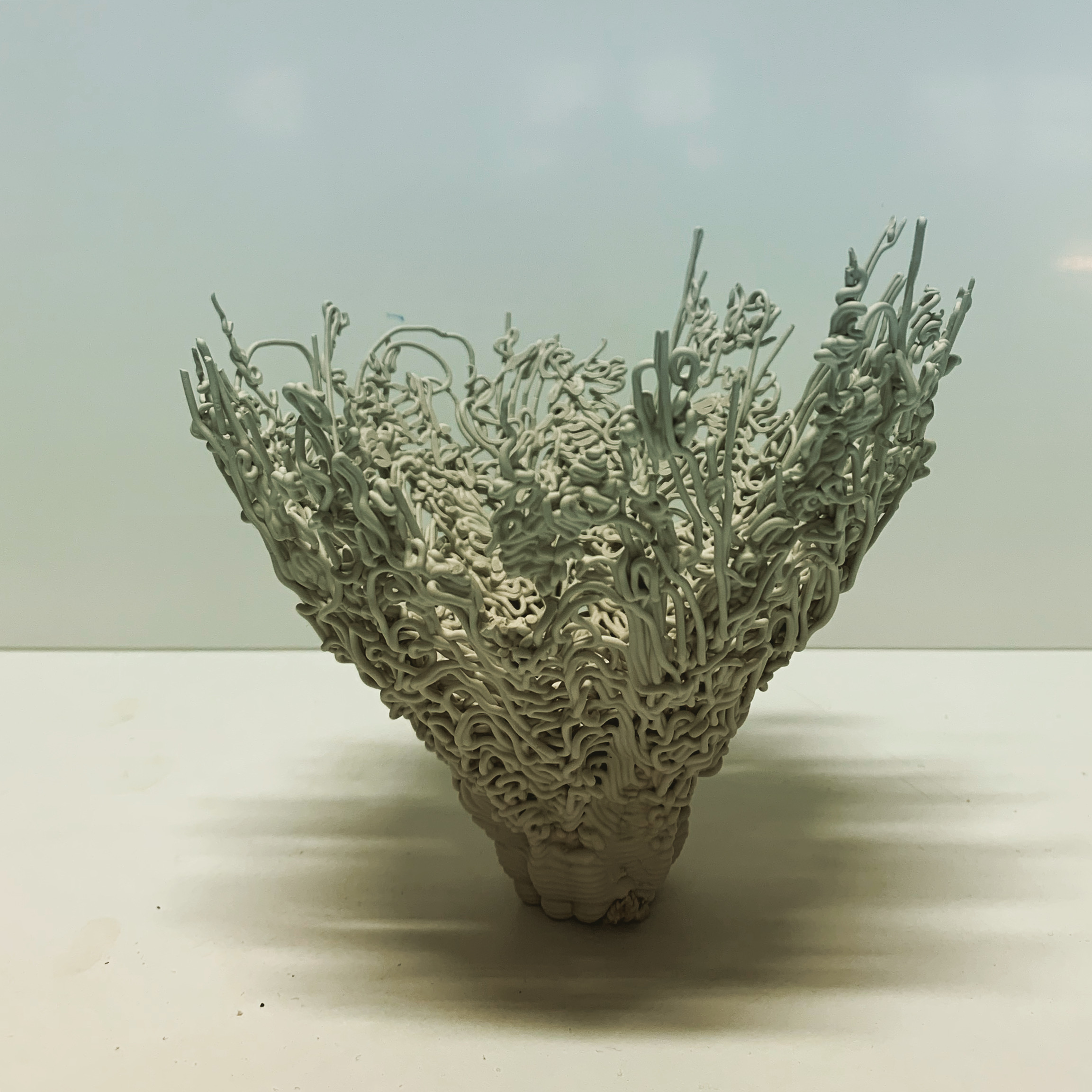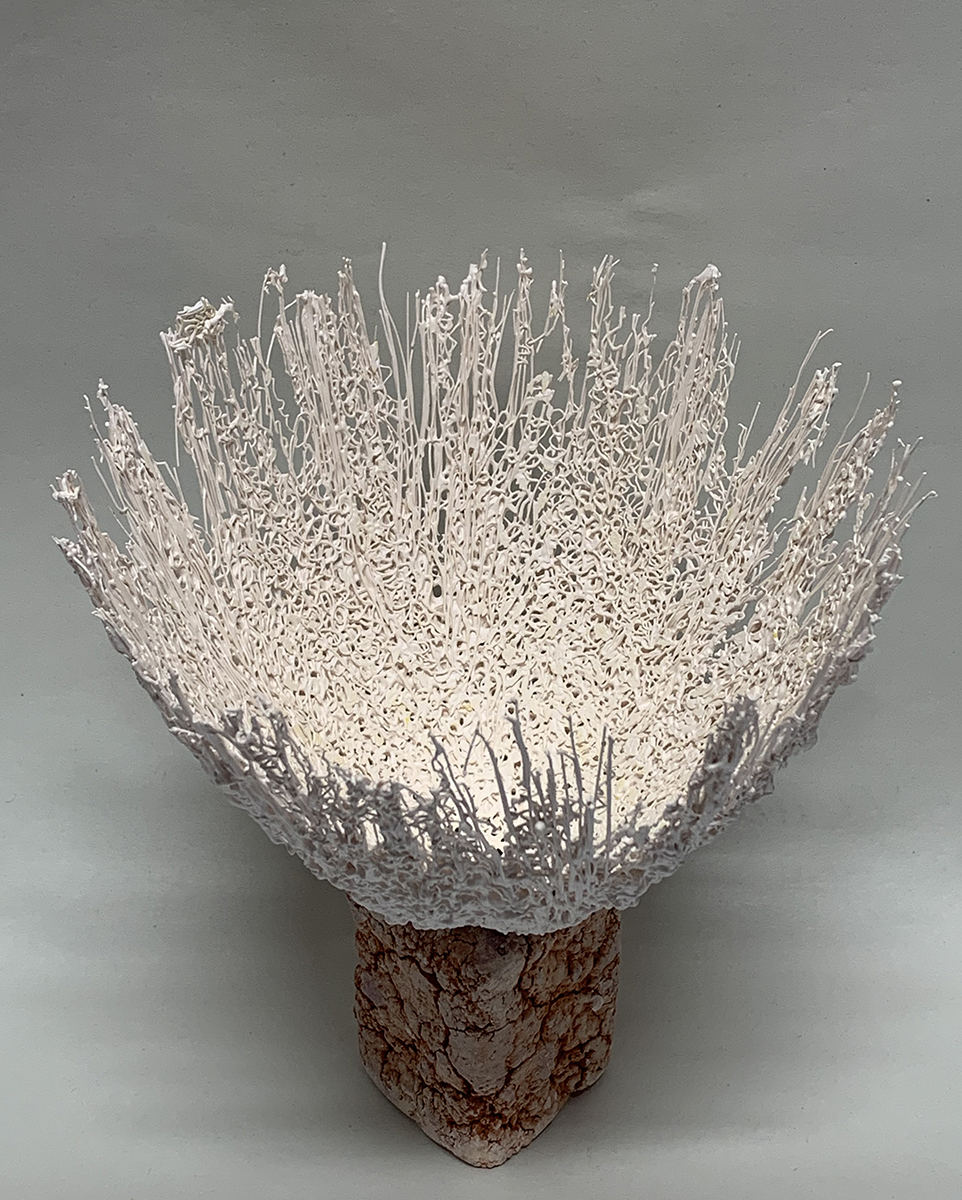 Porcelain Lace
These pieces were born of the theory that in order for digitally produced work to have a sense of anima, a close 'parental' kinship must be formed whereby the machine is coached in its production by a human counterpart.

The series also introduces, to the contemporary craft of ceramic printing by extrusion, the more traditional crafts of slip trailing which is done by programming the extruder to 'draw' the pathways over a plaster form and the industrial pottery craft of plaster lath-work. Industrial pottery techniques are endangered crafts, so this use is helpful to the preservation of the knowledge and skills involved in them.
Bling- bomb diffusers
Hypothetical explorations of ever more fabulated materials relationships inform a series of aroma diffusers



From a project for Cumbria Crystal glass manufacturers to design a room diffuser, this series explores a conceptual material approach to the 'problem' of how to wick an aroma into the air.
These object propositions use multiple crafts:
the highly skilled craft of diamond wheel cutting crystal glass, plaster mould forming and casting, foam castin and metal tube making.
Additionally they explore applications of the cutting edge bio-design craft of mycellium 'casting'.
Earth fragments
Using minimal influence to shape raw, freshly dug clay and unprocessed, salvaged scraps in the creation of surfaces on which to display and serve food. These pieces reference traditional delft-ware by the use of high gloss white and in-glaze, painted, cobalt decoration yet also speak to the fragmentation of the colonial epoch and offer hope in terms of pieces that are formed from a close listening and kind inter-action with the earth, in the process of gentle digging and of allowing the materials to be 'them-selves'.

.

Unscientific instruments
The craft of making scientific instruments is endangered.
These pieces both preserve and forward the principles of the craft by adopting them to create sculptural pieces of occassionsal use and experimental dining.

Whilst the pieces in these works are imprecise and organic, the same need for adept understanding of the (borosilicate glass) material, tools and techniques are required.